Looking for the secret to healthy, radiant hair? Unleash hair's true potential with an exfoliating scalp scrub, delivering instant results and lasting benefits.
Read on to discover the benefits of using an exfoliating scalp scrub and find out why scalp care plays a vital role in achieving lustrous, beautiful hair.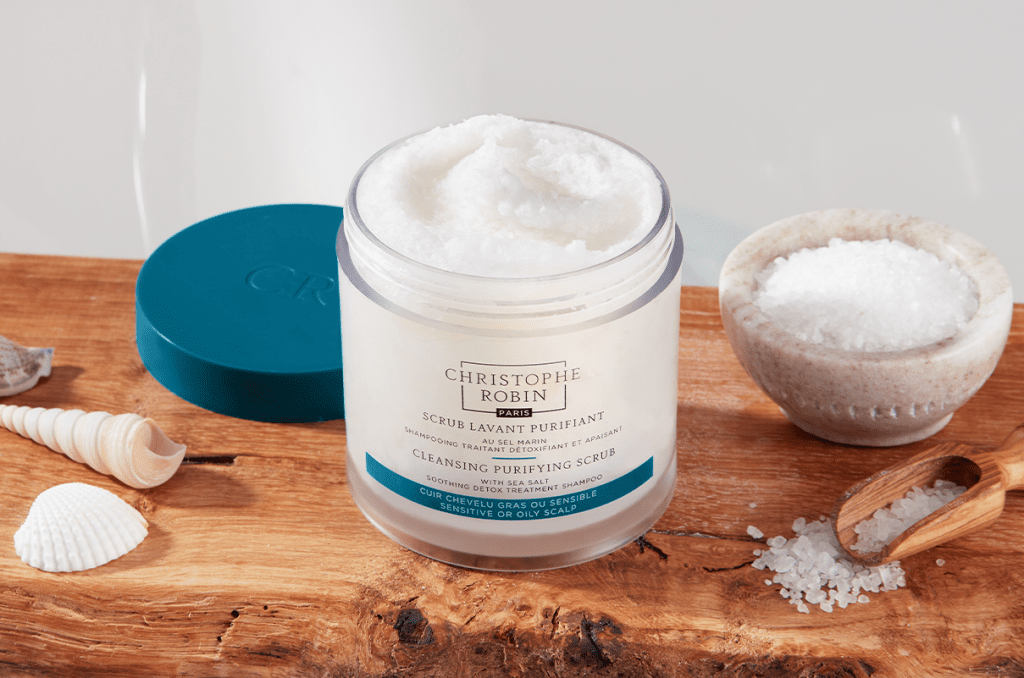 What causes scalp sensitivity?
Scalp sensitivity can be caused by using harsh products, environmental stressors, hot tools and product build up. When hair feels flat, dull and lacklustre it often points to signs of an unhealthy scalp environment.
Why is scalp exfoliation important?
As a fundamental starting point for beautiful hair, the scalp requires special care and attention. A clean, refreshed scalp promotes good cell turnover, leading to vibrant, healthy-looking strands. Scalp exfoliation gently removes dead skin cells around the hair follicle, stimulates follicle regrowth and offers an itchy scalp remedy for both sensitive and oily hair.
Top 

5 s

calp detox

benefit

s
Removes product build up
Stimulates hair follicles
Itchy scalp remedy
Clears dandruff & flakes
Removes environmental toxins
Which exfoliating scalp scrub is most effective?
Ready to try scalp exfoliation? With its trusted expertise and precious natural-origin ingredients, Christophe Robin offers a revolutionary approach to scalp care. Call upon its exfoliating scalp scrub to deep clean, detoxify and lay the foundations for healthy hair.
For the ultimate refresh and cleanse, reach for Christophe Robin's Cleansing Purifying Scrub with Sea Salt. Coveted for nearly a decade, this iconic exfoliating shampoo has earned cult status over the years. The detoxifying formula has won multiple awards over the years and become a global bestseller.