CARING FOR 
DIFFERENT TYPES OF NATURAL CURLS
From relaxed waves to tight spirals, there's no doubt curly hair is striking and beautiful. But not only does textured hair need a little extra TLC to look its best – a one-size-fits-all approach simply isn't sufficient when it comes to caring for different types of natural curls.
Though varying curl types require special attention and specific ingredients to truly thrive, thanks to the launch of Christophe Robin's new Luscious Curl range getting the best out of your curly hair doesn't have to be high-maintenance. 
Seeking the best products for curly hair? Read on to learn how to identify and nurture your specific curl pattern – without requiring knowledge of overcomplicated curl codes – and discover more about Christophe Robin's simple new two-step rituals for different curl types. 
CURLY HAIR: CHALLENGES TO LOOK OUT FOR 
Not all of us are lucky enough to have been blessed with curls, waves or coils, but those who have will know that celebrating their natural hair type comes from overcoming challenges not normally faced by those with straight hair. If your hair is textured, chances are you may have experienced the following issues:  
Frizz

Fragility

 

Dryness

 

Porosity (the ability to absorb and retain moisture) 

 

Dullness or lack of shine 

 
When hair is textured, it's often harder for sebum to travel down the hair shaft and fully penetrate the lengths and ends. The tighter the curl pattern, the more difficult this is. The result? Cuticles remain open, crave hydration and lack nutrition.  
Avoiding these challenges starts with finding the best products for curly hair, which requires an understanding of various different types of natural curls. Only then can you make an informed choice on which curly and coily hair products to reach for to empower your hair to reach its defined, bouncy potential.  
HOW TO IDENTIFY YOUR NATURAL CURL PATTERN
There's an abundance of online guidance about identifying your 'curl code', but the truth is curl care doesn't have to be quite so complicated. In fact, a simple approach is often best when it comes to establishing how best to care for your curly hair.  
As a general guide, different types of natural curls can be grouped into two broad categories: 
Wavy to curly (relaxed texture)

 

Very curly to coily (tighter spirals – often afro hair)

 
WAVY TO CURLY HAIR: 'S-SHAPED' CURLS: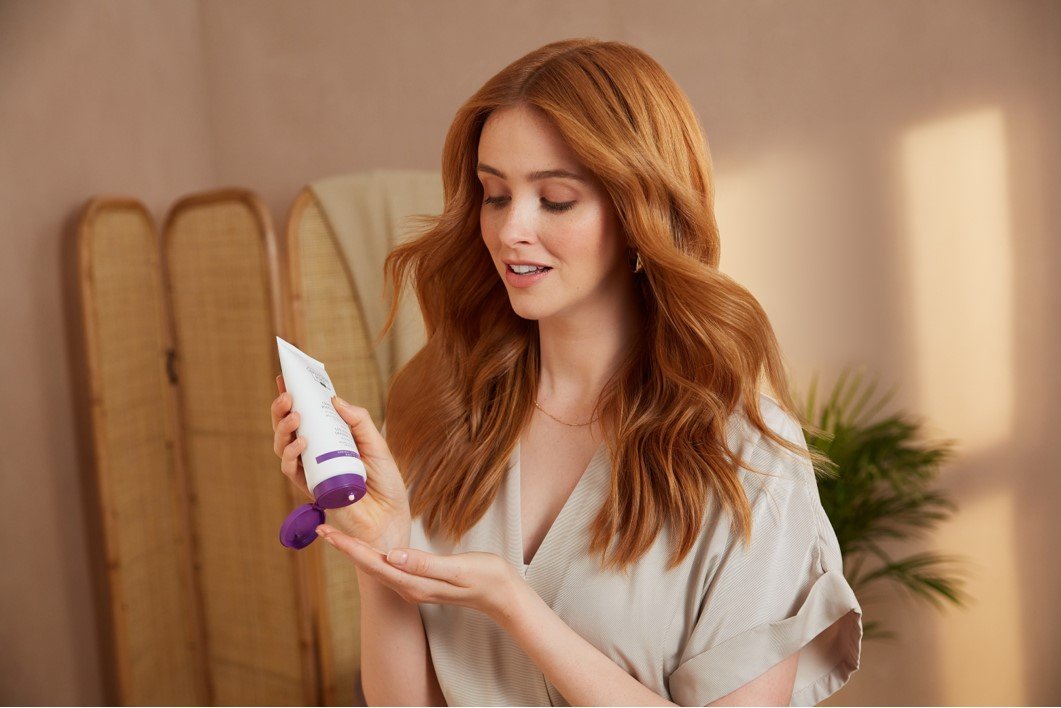 Wavy to curly hair has a relaxed 'S-shaped' pattern, which tends to be uniform from roots to ends. Dehydration, damage and heavy products can weigh it down, causing curls to straighten out of their naturally springy pattern. S-shaped curls require lightweight hydration, gentle care, curl enhancement, hold and frizz taming.  
VERY CURLY TO COILY HAIR: 'Z-SHAPED' CURLS: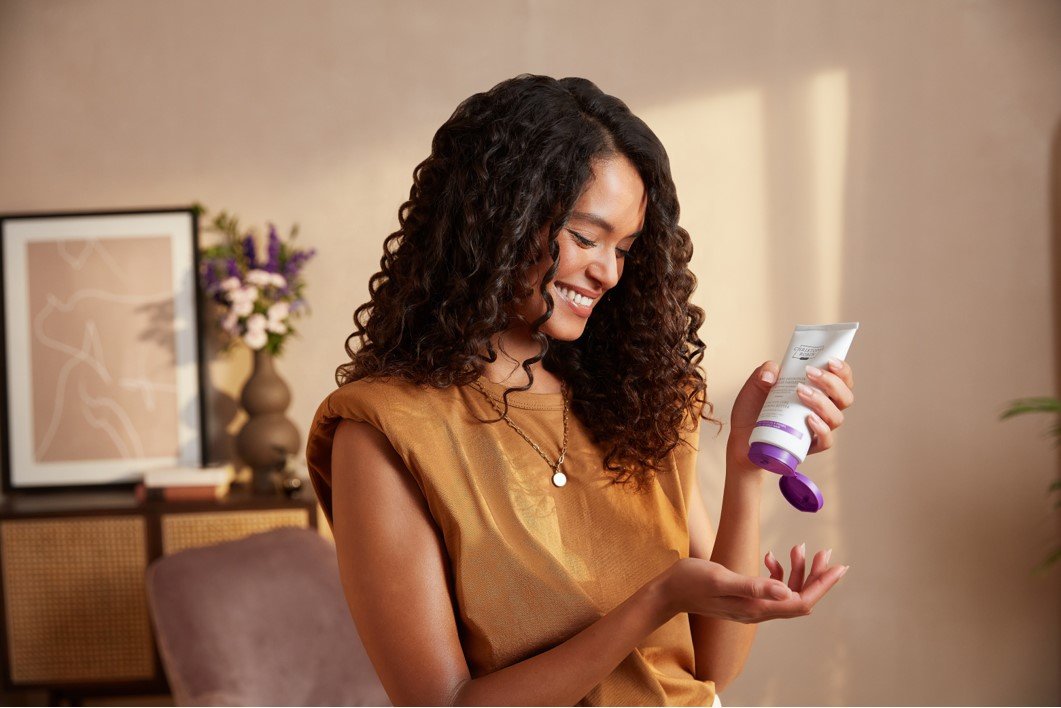 Sometimes referred to as 'zigzag curls', very curly to coily hair has a tight, corkscrew-like or 'Z-shaped' pattern that can bend at sharp angles. They are usually fine and fragile and can be unruly and susceptible to breakage if not cared for properly. Rebellious Z-shaped curls crave dedicated coily hair products that offer deep hydration for maximum softness and strength. 
BEST PRODUCTS FOR CURLY HAIR 
|
 CHRISTOPHE ROBIN'S NEW LUSCIOUS CURL RITUAL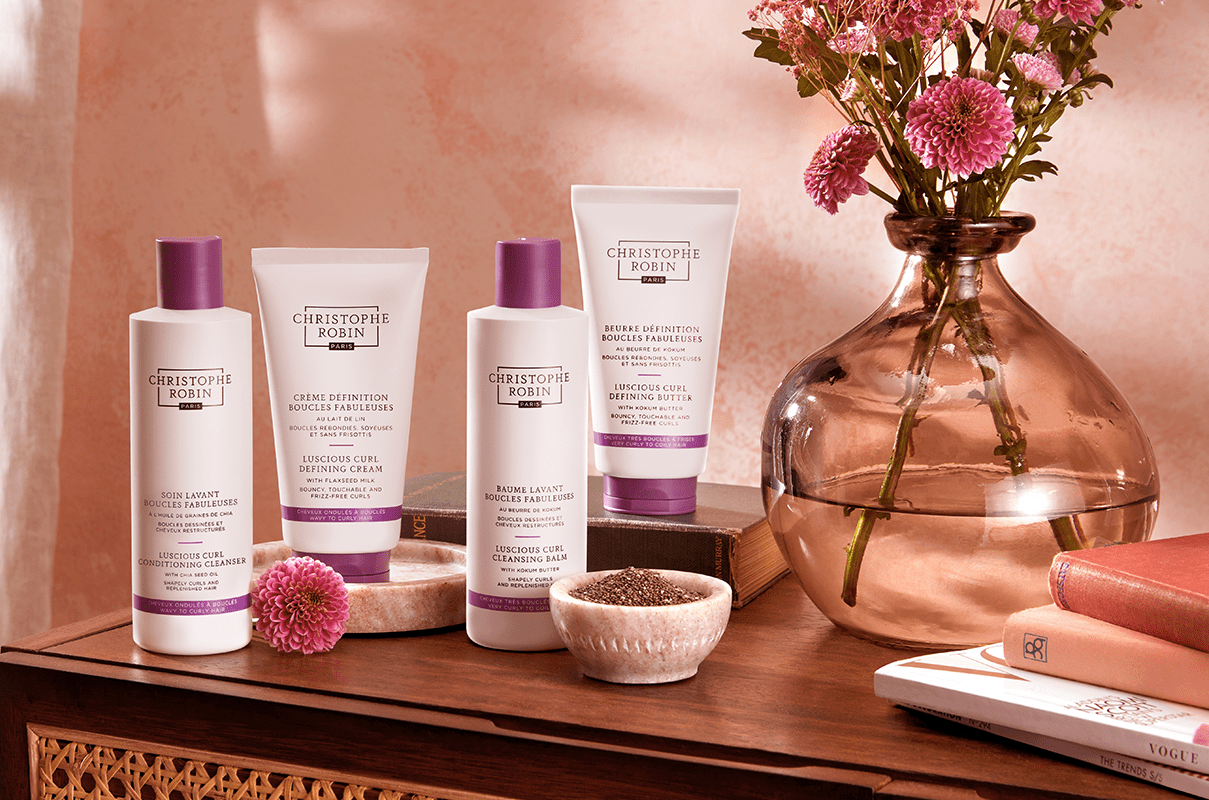 Now you've established the difference between S-shaped hair (wavy to curly) and Z-shaped hair (very curly to coily), you can more easily identify which of Christophe Robin's natural curly hair products will best suit your specific needs.  
Christophe Robin has recently launched its Luscious Curl collection, a range of targeted natural curly hair products tailor-made to enhance both S-shaped and Z-shaped curls. Nourishing botanical ingredients transform hair from unruly and frizz-prone to lustrous and shapely, for effortlessly springy, caress-worthy curls day after day. 
Both transformative rituals feature two simple steps: a product to gently cleanse and a leave-in styling product to define. So whether you're seeking a curly hair balm for thirsty coils or the best curl cream to enhance relaxed curls, there's something to suit your needs. The only difference is the dose of nutrition provided and the richness of the textures, expertly formulated to cater to the specific needs of each curl type.  
A RITUAL FOR S-SHAPED CURLS: POWERED BY CHIA SEED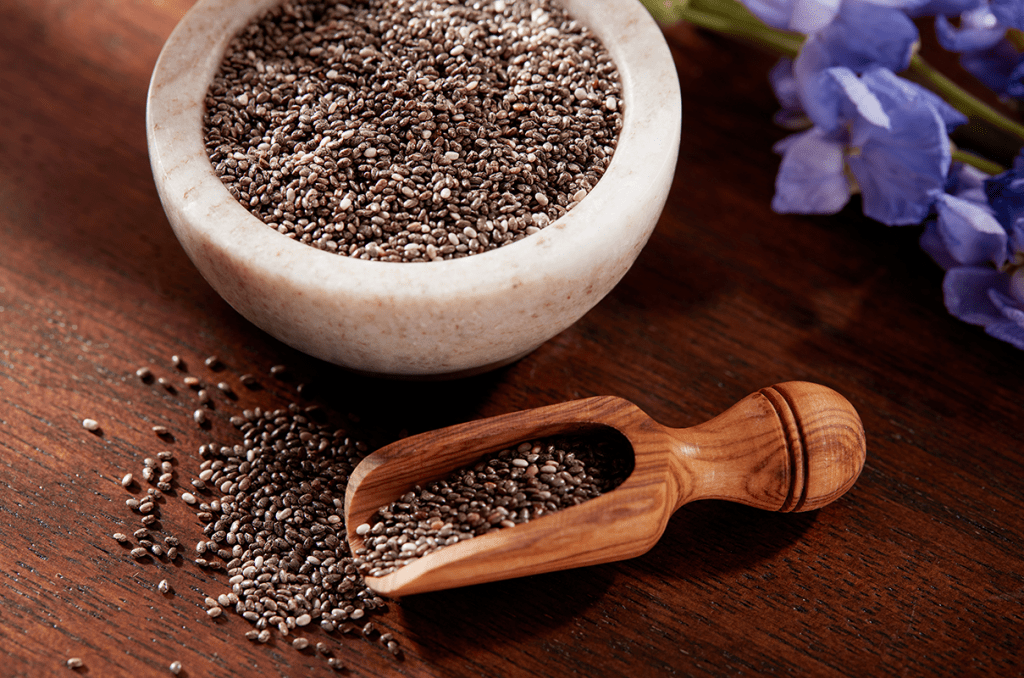 Looking to enhance relaxed waves and curls? Reach for Christophe Robin's non-greasy natural curly hair products for S-shaped curls that call upon the power of nigella seed oil and chia seed oil for hair – rich in omega 3 and 6. Considered the best products for curly hair with an S-shaped pattern, the conditioning cleanser and curl cream duo offers a weightless finish and promises shapely, touchable texture.