Welcome to an exciting new era for Christophe Robin as it unveils a new visual identity for its complete collection of luxury hair care products. Discover a stunning twist on the brand's classic salon heritage as it embraces a new chapter with the same care, innovation and artistry at its heart.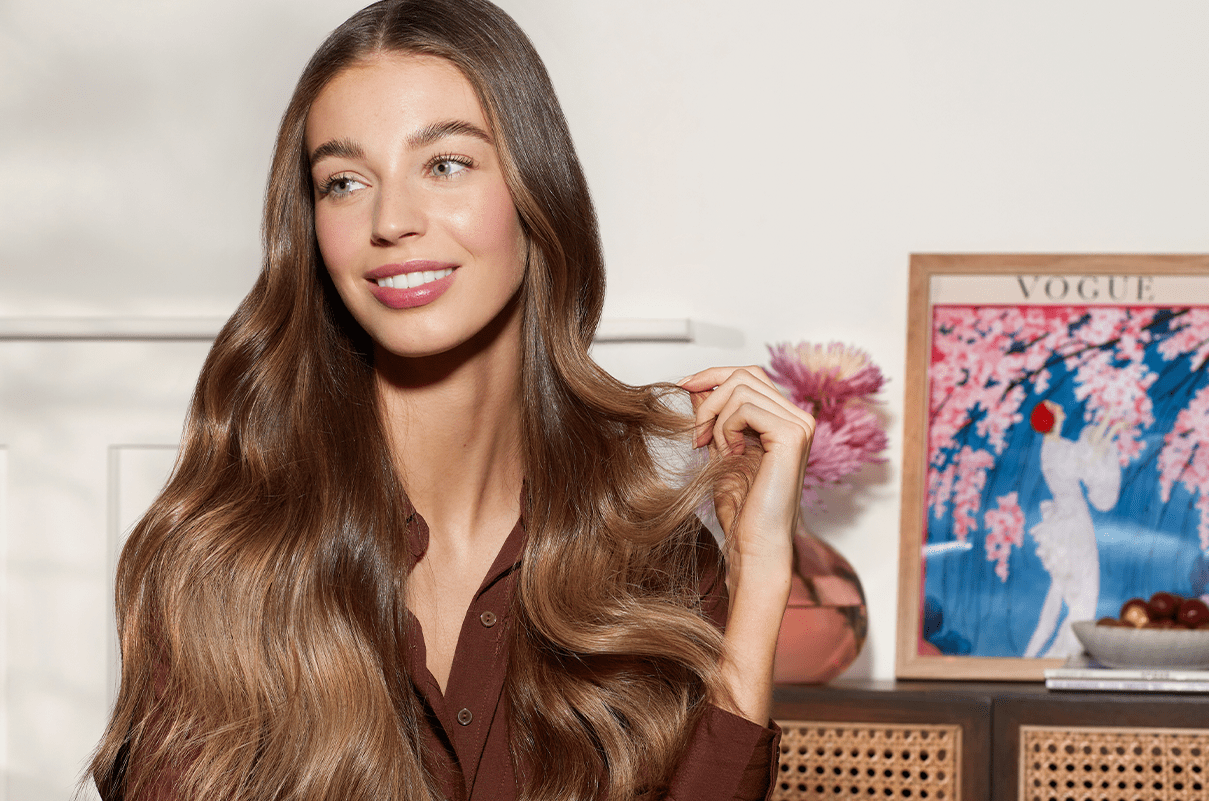 A REFRESHED AESTHETIC FOR CHRISTOPHE ROBIN'S SALON HAIR CARE PRODUCTS
Ready to discover Christophe Robin's first aesthetic refresh in more than two decades? The classic, sophisticated new packaging designs remain anchored in the brand's much-loved Parisian heritage, offering improved functionality and making the luxury hair care products more easily identifiable.
Thanks to their sophisticated matte white makeover, the professional hair products promise to be a beautiful addition to your bathroom shelf.
SALON HAIR CARE PRODUCTS: NEW LOOK, SAME ICONIC FORMULAS
While the exterior shell of Christophe Robin's more sustainable hair products has been updated, you can be sure that the high-quality formulas you love and trust remain unchanged.
Coveted for more than two decades, the iconic luxury hair care products have earned cult status over the years. From scrubs and shampoos to mists and masks, each product puts artistry in your hands while each star ingredient has been carefully selected to deliver visible benefits for a range of different hair types. Vitality is restored, damage is reversed, texture is tamed and hues are enhanced so you can experience life in full colour.
LUXURY HAIR CARE PRODUCTS: A DELIGHT FOR THE SENSES
When hair's full potential is unleashed, magic happens. That's why Christophe Robin is committed to delivering instant results and lasting benefits, bringing out the best in each and every hair type.
Anything but functional, Christophe Robin professional hair products are rooted in luxury; benefiting from sensorial textures and divine scents that promote a feeling of exquisite indulgence and elevate an everyday haircare routine into a treat for the senses.
For over 20 years, expertly crafted salon hair care products have empowered joyful confidence, offered moments of self-care worth savouring and delivered exceptional results that make you feel beautiful.
DISCOVER A COMPLETE LINE-UP OF LUXURY HAIR CARE PRODUCTS
With Christophe Robin, you're certain to find the best hair care products for your individual needs. Each transformative ritual features an array of salon hair care products that promise to improve the health of your hair and scalp.
Want to discover Christophe Robin's best hair care products? View the list of bestsellers here.
REGENERATING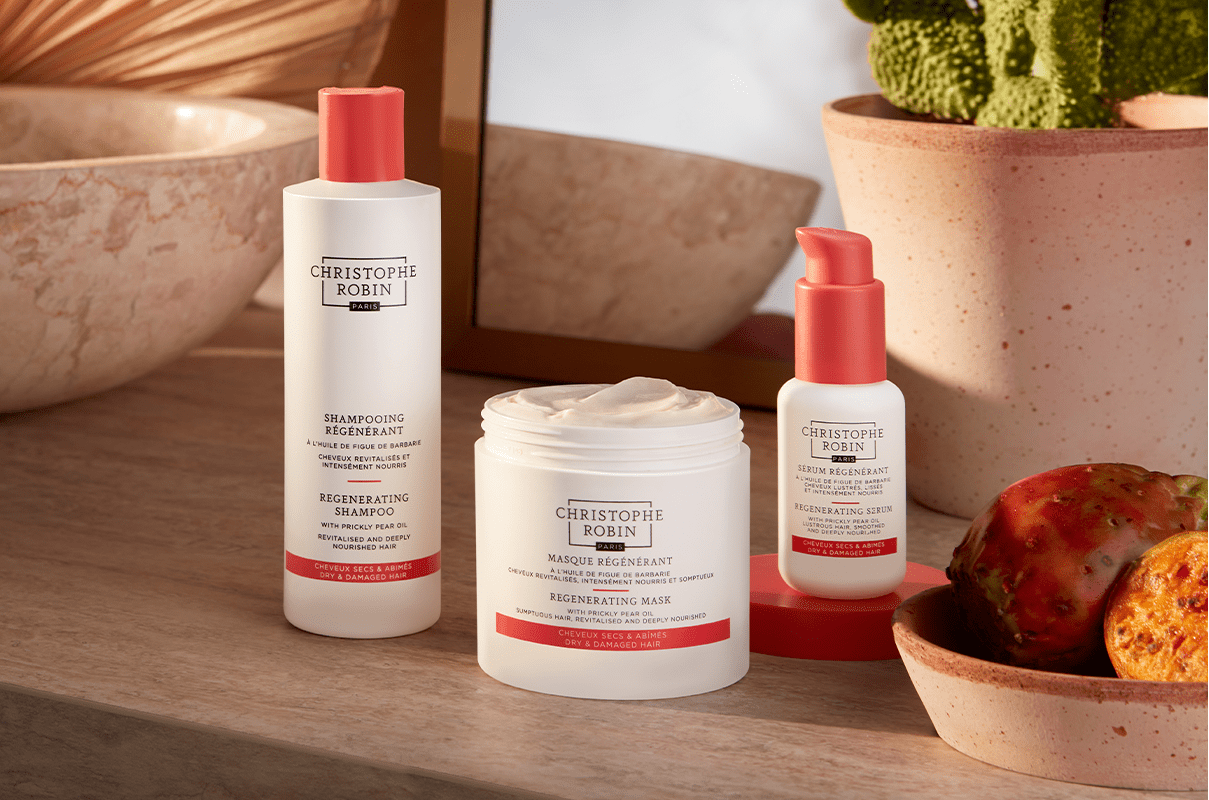 Replenish damaged strands while indulging the senses with intensely reparative Regenerating range powered by prickly pear oil, proven to nourish, protect and rejuvenate the hair fibre.